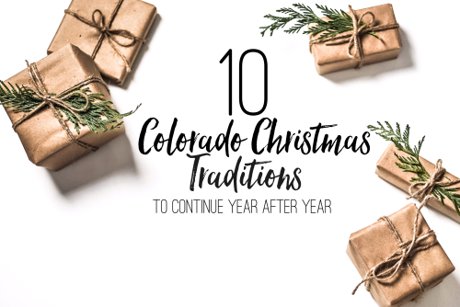 We've been in Colorado since 2006. This is where we got engaged, where our babies were born, and where we've built a life. Colorado is home and we want our kids to remember Christmas here opening gifts around our own tree.
As Colorado transplants, that means creating our own new family traditions that may differ from the ones we grew up with on the east coast, but which, with every passing year, precipitate a feeling of familiarity and of having some roots here.
I love the feeling of warmth and nostalgia brought on by Christmas traditions! Enjoying these activities together as a family each new holiday season allows us to reminisce on memories of years past and pause to savor the present moment just as it is right now.
Whether you're a Colorado native or recent transplant, it's never too late to start these Christmas traditions with your own family!
The Christmas Lights in Old Town, Fort Collins
Old Town is pure magic this time of year. Whether you choose to enjoy them bundled up for an evening stroll with your loved ones, or riding through the streets sipping hot chocolate on a horse drawn carriage, the lights in Old Town, Fort Collins are a "can't miss" at Christmas time!
Contact Colorado Carriage and Wagon to reserve your horse drawn carriage ride, and ask about their Winter Special package starting at Old Town Square and ending with dessert at the Melting Pot on Mountain Ave.
The Nutcracker by Canyon Concert Ballet in Fort Collins
Canyon Concert Ballet presents our 36th annual production of
The Nutcracker Ballet
.
With a dazzling score by Tchaikovsky performed by the Fort Collins Symphony Orchestra, this is a rare chance to see a classical ballet accompanied by a live, full orchestra in Fort Collins. This iconic holiday story is sure to please audiences of all ages with mystery, battles, and beautiful ballerinas in sparkling tutus!
The Polar Express Train Ride at the Colorado Railroad Museum in Golden
The story of
The Polar Express
is being theatrically re-created so you and your family can be immersed in the sights, sounds and intrigue of this classic children's tale. Prepare to be surrounded by the magic and wonder of the holiday season!
Tickets may be purchased online on the Colorado Railroad Museum website
Brewery Lights at Budweiser Brewery Experience in Fort Collins
Come for the lights. Stay for the incredible display of holiday spirit. It's all here at the scenic Anheuser-Busch Brewery in Fort Collins. Enjoy complimentary beer, s'mores, hot chocolate, food in the biergarten, holiday tree maze, digital light show, $1 train rides, and more!
For more information, click here to be redirected to the brewery lights website
Zoo Lights at the Denver Zoo
Zoo Lights will span through 60 acres of Denver Zoo's campus, with nightly entertainment, animal encounters, Santa meet-and-greets and, of course, illuminated animal sculptures that swing through trees, jump across lawns hide in bushes and appear in places where they're least expected. Running December 1 until December 31, is one of Denver's most anticipated events, which is a great opportunity for folks of all ages to enjoy the holidays or kick off the New Year with family, friends and colleagues.
Give to those less fortunate
If you don't already have a favorite nonprofit, take a moment to check out mine: Realities for Children.
Realities For Children provides Emergency Funding, Youth Activities, Critical Distributions and other services to Northern Colorado children who have faced abuse, neglect or are at-risk.
For monetary donations, please visit the Realities for Children Website here
Garden of Lights at the Gardens on Spring Creek in Fort Collins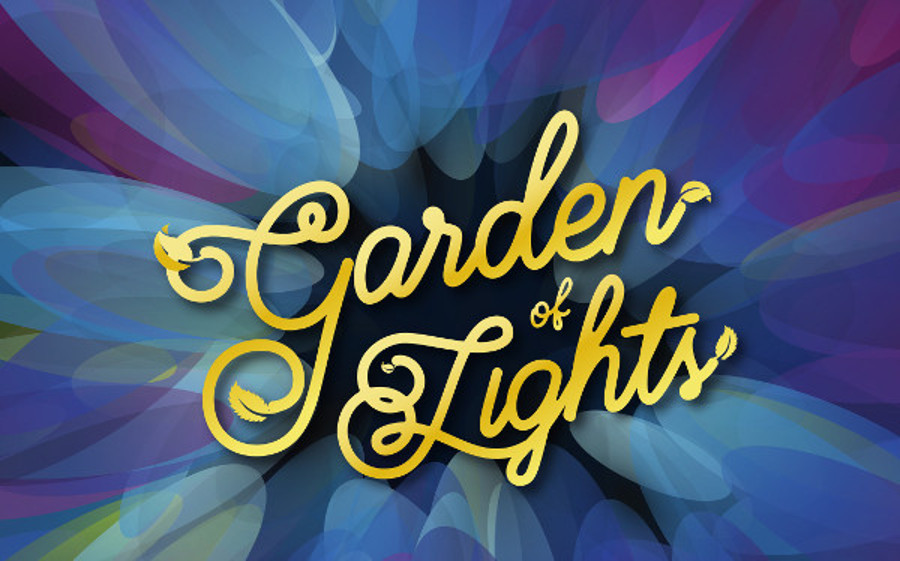 Join us for one of Northern Colorado's best holiday traditions! Stroll through the whimsically decorated and twinkling Gardens lit by hundreds of thousands of LED lights.See your favorite perennial flower beds, huge sculptural flowers, a brilliant blue pond, grapevines, butterflies, and a Primordial Forest with dinosaurs—all created entirely from holiday lights!
While admission is free, donations are appreciated.
Click here for more information about the Gardens on Spring Creek
Support Colorado Small Businesses
It takes more than one Saturday per year of shopping small to keep our small business community thriving. Visit one of the many locally owned shops in Northern Colorado, a Winter Farmers Market, a holiday pop-up shop or a craft show to support Colorado artisans and small business owners!
Bake one of these high altitude Christmas cookie recipes
One of my favorite traditions growing up was when all the ladies in my family gathered in my mom's kitchen to bake Christmas cookies. My grandma would bring her cookie cutters and rolling pins to make sure there was enough, and we'd spend the whole day stepping on each other's toes, licking icing off our fingers and making the biggest, happiest mess you've ever seen.
Here are 10 high altitude cookie recipes to bake this Christmas
Make a hand-made gift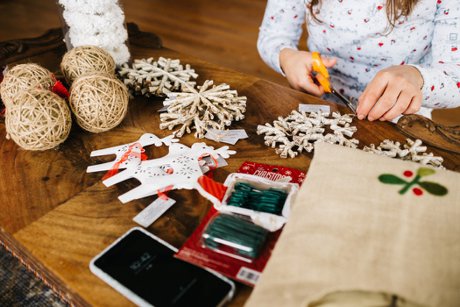 There's something therapeutic about making things with your hands. Northern Colorado has no shortage of options when it comes to painting and pottery studios. Pinot's Palette, a "Paint and Sip" in Old Town offers a glass of wine or beer along with the painting experience. While not all of these are suitable for children, several, including Flutterby Ceramics in Fort Collins specialize in children's crafts and Mommy-and-me classes.